The editorial below makes very important points, continuing and building on themes I first heard about at the 2007 conference of the Trade, Health, and Environment Impact Project.
Nor does he note that it is railroads, notably BNSF, who are moving away from using rail to ship freight directly to its destination to a hub and spoke system in which freight is sent the "the last mile" (up to 500 miles), by truck, and dumping huge congestion, infrastructure, environmental, and health costs on local communities, especially overburdened poor communities at ports, intermodal railyards, and along freight routes.
That said, with those caveats, this is an excellent, thought-provoking, and must-read editorial.
Source: Countercurrents
Crossroads on Global Infrastructure
Massive Global Infrastructure Projects Could Prevent Achievement of a Sustainable Economy While Undermining Life Support Systems of the Earth
by Brent Blackwelder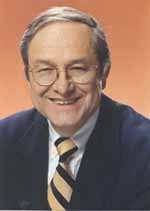 Plans by the world's most powerful countries are well underway to spend trillions of dollars for new mega-infrastructure projects to rejuvenate the global economy. The hope of the G-20 nations, the World Bank, China, and other powerful actors is that the infusion of several trillion dollars for infrastructure will boost the growth of GDP by 2.1% over current trends by 2018 and rescue a "sluggish" global economy.
The new feature of this approach to infrastructure involves expanded use of public money (taxes, pension funds, and aid) to offset the risks involved in huge projects. The approach also relies heavily on public-private partnerships, where the issue of accountability and failed projects has been a serious concern.
Those seeking a sustainable, true-cost, steady state economy should be alarmed at the new approach to global infrastructure because trillions of dollars spent on mega-projects in the energy, transportation, agriculture, and water sectors could put a sustainable, true cost economy further out of reach. Reviews of completed projects in these sectors have raised questions about corruption, cost overruns, fiscal accountability, human rights abuse, and the alarming destruction of natural resources.
Who are the Major Players?
The primary mover of a global infrastructure plan has been the G-20 nations (see here for the list of member countries). Afraid of being marginalized by the G-20, the World Bank has jumped into the scramble. In October of 2014, the World Bank launched a new Global Infrastructure Facility to reclaim the leadership on global infrastructure from the G-20. Just before the G-20 Summit last November, the World Bank and the IMF, along with seven multilateral development banks, issued a press release announcing their intention to provide $130 billion annually for infrastructure financing.
In 2014, China launched the Asian Infrastructure Investment Bank with 21 Asian countries as founding members, along with $100 billion in capital.
The Crossroads
A momentous choice is before us. On the one hand, the G-20, the World Bank, and other international lending institutions want more mega-highway projects, more centralized electric power plants and electricity grids, more mega-dams and gigantic irrigation schemes with huge water transfers, and the like.
On the other hand, an entirely new approach to infrastructure is possible. An approach that, for example, eschews big central electric power plants and relies more and more on decentralized wind and solar investments and avoids the horrendous mistakes made in the past in transportation, energy, water, and agriculture. Those interested in a true cost, steady state economy should advocate change in the massive new infrastructure lending so as to support projects that enable society to stay within the carrying capacity of planet earth. Such projects could lead the way toward a different type of global economy as they shift away from the business-as-usual approach in energy, transportation, water, and agriculture.
We know the impact of too many of these schemes is the destruction of ecosystems and undermining of the life support systems of the earth. They are pushed by the economic or finance ministries that have little understanding of the limits to growth, the significance of biodiversity, and the functioning of ecosystems that make life on earth possible. Environmental ministries are likely to have little influence in the choice of mega-projects.
There is not enough time to present the infrastructure investment choices in energy, agriculture, water, and transportation that would be made in a steady state economy, so I will mention a couple of examples in the transportation sector.
Consider the unsustainability of the US transportation system that has focused almost entirely on highways to the neglect of passenger and freight rail and public transportation. The US is a poor transportation model for the world. Even with state and federal gasoline taxes, the revenues are insufficient to halt the massive deterioration of road and bridge networks, to say nothing of billions of dollars of backlog in deferred maintenance. The United States let passenger railroads go to hell and allowed the movement of more and more freight by trucks rather than trains (which are three to four times more energy efficient than trucks).
This proved to be the wrong infrastructure choice.
Decades ago, some US bankers were questioning the viability of maintaining the infrastructure to support sprawling suburbs. A Bank of America report likened the servicing of sprawling suburbs to the nightmare that a military commander would face in trying to keep a 1,000-mile-long battlefront line supplied with food and ammunition.
Take a look, for example, at transportation required to supply our food. One study in Germany focused on a container of yogurt on a grocery store shelf where all of the ingredients were available locally, but in this case had traveled over 1,000 kilometers to reach the distribution center. A greater emphasis on local food production could result in dramatically reduced "food miles" and utilize a much smaller transportation network–an affordable network that could be maintained.
We are at a critical moment where two approaches to infrastructure are diverging. The infrastructure path of a true cost economy can lead to smaller-scale, smarter infrastructure and a healthier earth. The proposed path of the G-20 and World Bank, on the other hand, will replicate and intensify numerous unsustainable projects and cause human civilization to exceed the carrying capacity of the earth. Scientists point out that we are already consuming about one-and-a-half planets' worth of resources. Infrastructure choices need to be made to alleviate rather than exacerbate this situation.
Note: For more information see the report by Nancy Alexander, "The Emerging Multi-Polar World Order: Its Unprecedented Consensus on a New Model for Financing Infrastructure Investment and Development," Heinrich Böll Foundation.